Keeping your business on track!
FULL SERVICE RAILROAD CONSTRUCTION & MAINTENANCE COMPANY

Track Construction
Track Inspections
Track Rehabilitation
New Track Construction
Scale Foundations
Track Maintenance
Uploading Pit Construction

Rail Repairs
Car Re-railing
Derailment Repairs
Re-railing
Track Realignment
Crossing Rehabilitation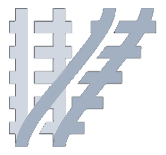 More Railroad Services
Turnout Installation
Track and Switch Tamping
Hi-Rail Excavating
Hi-Rail Dump Service
Bridge Decks
24/7 EMERGENCY SERVICE
Our crew is on standby at all times, in any weather conditions, to assist. Our crew serves the Northeast Ohio region with pride.
Whether your project is an emergency or a long term project with detailed planning, Wintrow Construction is a full service railroad contractor. Reach out to us to see how we keep your business on track.
Family Owned and Operated for over 40 years